One Piece. All The Difference.
Precise Engineering
With tight tolerances (+0″, -1/16″), VectorBloc allows even stacking with an unmatched level of precision.
Standardized Processes
VectorBloc enables consistency and repeatability across the Z Modular system.
Scalable Design
VectorBloc's unique design makes building sizes and configurations nearly limitless.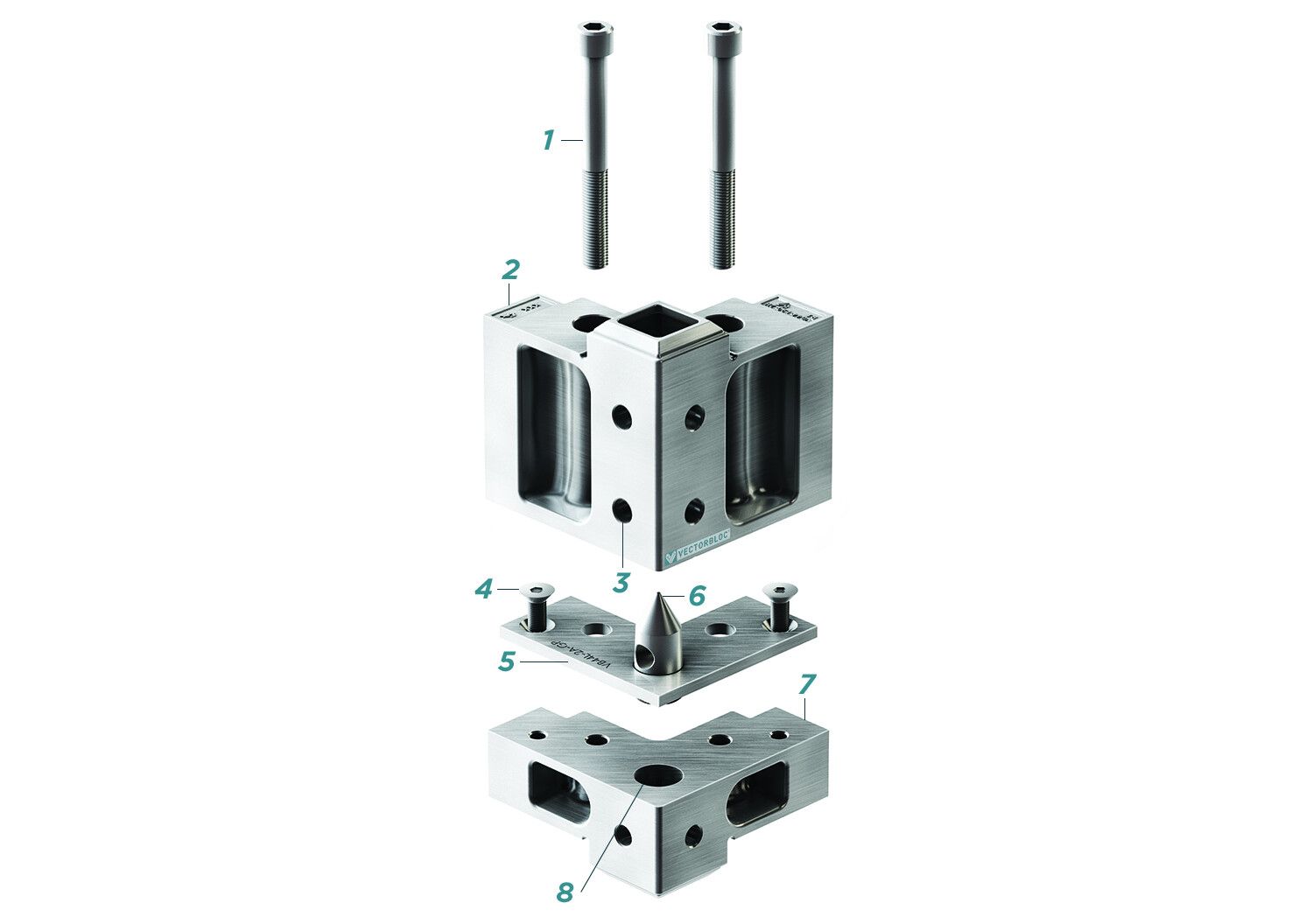 VectorBloc's Unique Design
Tension bolt
Lower VectorBloc
Accessory connection point
Gusset plate bolt
Gusset plate
Tapered locating, shear and hoisting pin
Upper VectorBloc
Threaded hole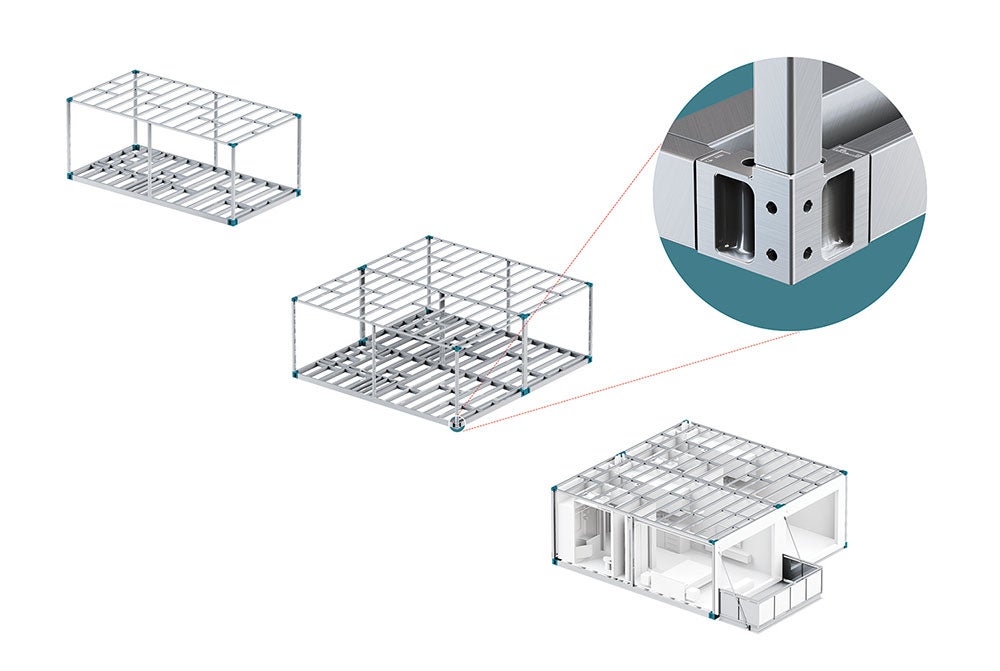 VectorBloc at Work
VectorBloc connects and anchors the corners and intersections of every Z Modular unit. As the cornerstone of each unit, VectorBloc gives Z Modular structures an unmatched level of strength.