Back to Articles
August 27, 2018
5 Trends the Student Housing Industry Should Adopt in 2019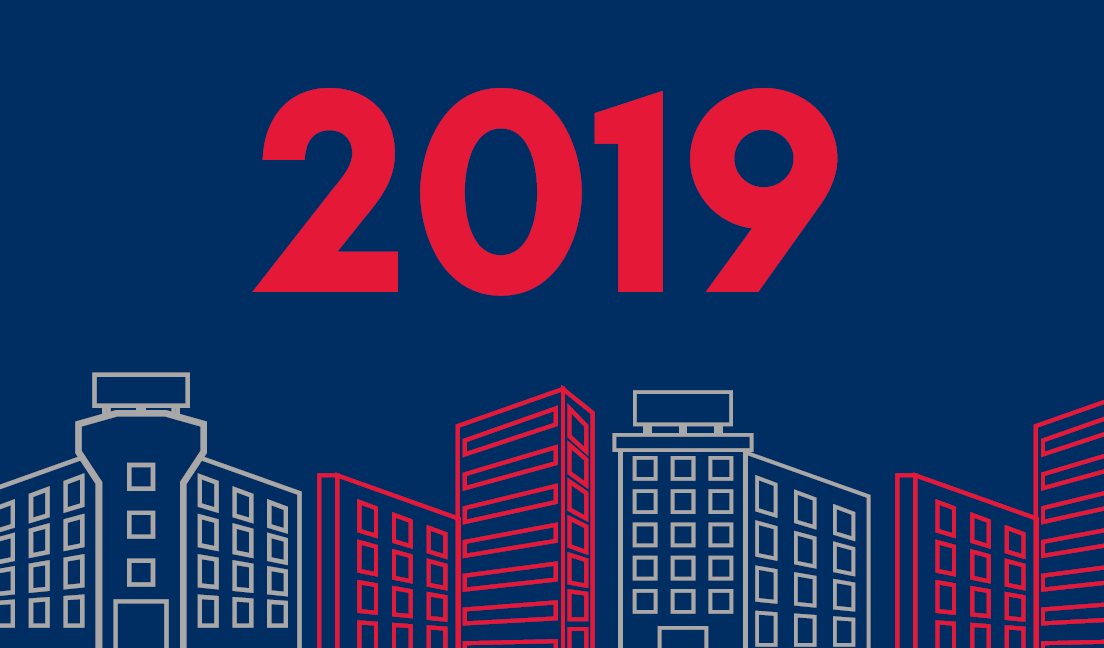 Thanks to Instagram, Facebook, Twitter, Snapchat and the other hundreds of social media platforms available at our fingertips, we have created an aesthetically and technology driven society. Students today were raised in such a way that everything was essentially available to them, one click away. Choosing a college has become much more complicated in the past few years as there are now several key factors to consider besides academics. In a society that is so obsessed with appearances, technology and the constant urge for immediate results, shouldn't colleges be adapting with the times to maintain a cutting-edge advantage? Let's look at five trends we hope colleges adopt for their upcoming student housing projects.
1. Updated furniture
For students going off to college, their campus and dorms become their new home for the next few years – who wouldn't want to feel comfortable in their own home? After speaking to several college students, we noticed a common issue they seemed passionate about: outdated furniture. Many colleges have not updated their furniture in years, making the campus look outdated, ultimately making the incoming students feel uncomfortable and out-of-place. Updating furniture every few years is extremely beneficial to students as they will feel more welcome and at home. When a student feels more comfortable in their living environment they are more likely to focus on their academics, as they will no longer be stressed out and uneasy over their living arrangement. A comfortable living environment is key to increasing a student's productivity and providing them with a pleasant college experience.
2. Wi-Fi
Constantly being connected to the digital world has become an integral aspect of being a college student. Students need to be connected to their school's online portal which gives them access to assignments, class schedules, grades, etc. Without Wi-Fi it is almost impossible for students to complete their assignments, communicate with class members and professors. Having a strong Wi-Fi connection is one the most important requirements a college campus should have. Students are already paying a lot in tuition, therefore having a stable Wi-Fi connection available throughout campus should be a standard requirement.
3. Noise
When you put a bunch of college students into a dorm all together, it's bound to get a little loud. There are so many different types of students, the ones who like stay up all night and finish an assignment at the final hour, the ones who like to get good night's rest before class, the ones that like to spend their nights hanging out with friends and so many more. No "type" of student is the "right" student, but one shouldn't suffer because they have different sleeping and living patterns than their fellow classmates. Getting a good night's sleep is important for a student to be fully rested, awake and alert in class the next day. Reducing noise pollution in dorms is something all colleges should seriously consider in order to create healthier living habits and increase classroom attentivity.
4. Storage
Today, we live in a competitively materialistic environment. Students are taught from a young age to buy more clothes, buy the latest technology etc. With more stuff comes a need for more storage. Students have a hard time living behind their most precious possessions at home when moving to college. Therefore, students are bringing more with them as they cannot decide which items to part ways with. Colleges need to address this issue sooner than later. Having enormous mounds of clothing and items in a dorm room is not only dysfunctional, it is also dangerous. Colleges need to adapt and provide spaces in which students can store more of their personal items in a functional way. There are many furniture items out there on the market that double as furniture and storage solutions which colleges need to start taking advantage of.
5. Modular
Enrollment rates at colleges today are increasing at exponential rates, making it extremely difficult to accommodate new incoming students. Student housing is known to be expensive and competitive, but it no longer has to be, when using modular construction methods. The bulk of modular construction takes place off-site inside a controlled factory environment in which the outfitting of the modules is completed prior to arriving to the job site. With modular construction, current students would not be disturbed by loud, distracting onsite construction for long periods of time. Modular construction requires little onsite build time, reducing noise pollution significantly compared to traditional construction methods. It also helps reduce construction costs by 20% which makes it a more affordable option for the college and the students.
How can Z Modular help you adopt these trends in 2019?
When building with Z Modular, a team of designers and architects are responsible for all your projects aesthetics needs. Depending on your vision for the project, we can adapt our designs to fit your student's needs. We will assist in picking out all the fit and finishes, ensuring students have contemporary, comfortable furniture. We can incorporate unique storage designs into the dorm to ensure that students have a spacious living space and ample room for storage. Because quality control tests are performed before the modules arrive at the job site, Wi-Fi access points can be tested beforehand to ensure proper functionality. Z Modular provides a high level of acoustic separation because each module has a separate floor, ceiling and wall elements, which prevents direct transfer of sound. Additional sound attenuation can be achieved by utilizing sound batt insulation, acoustical mats, and other products.
Modular construction is the future of college campus development. So, what are you waiting for? Get ahead of the trend now and make student housing more attractive and affordable for all students by simply choosing to build modular, The Only Way to build!
Sources:
'Just-Like-Home' WiFi for Students
The 30 colleges with the best dorms