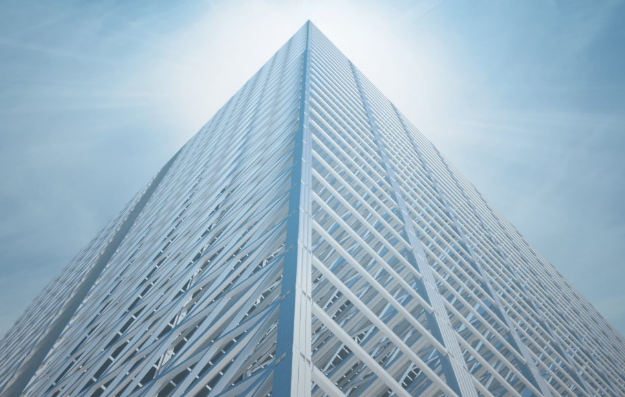 A fundamental premise in modular building is – "start with the assumption that the project will be designed and constructed as a modular building." Using this as the fundamental approach will create a rationally designed building, which will be easier to construct if the developer chooses to pursue it as a site-built project. Modules can be used when constructing over podiums, wrapping around a parking garage or courtyard, and building at-grade. To capture efficiencies leading to time and cost reductions, there are a few rules of thumb to follow with the architect and engineering team in laying out building plans and massing.
Rule 1
Maximize the dimensions of the modules to reduce the number of trucks used in transportation and number of units to set. However, maximizing module dimensions must be weighed against the need to saw-box those modules on-site, thereby increasing the site-built work, time, and costs, while reducing the efficiency of modular construction.
Rule 2
Reduce on-site work by designing a building plan that easily stacks modules and minimizes on-site installations.
Rule 3
Design unit plan dimensions within the parameters of maximizing the module dimensions. For example, modules can be up to 72 feet long, which means that a module could accommodate a 6-foot hallway with units with a depth of 30-feet on both sides of the hallway for a total module unit length of 66-feet. An additional 2-feet should be considered, for a total of 68-feet, to accommodate vertical chases for MEP lines in the hallways. While the modules can be up to 72 feet long, unit depths over 30 feet tend to get poorer lighting toward the interior of the unit. The optimal width of the module is approximately 14'-6" within which typical apartment rooms sizes can be accommodated. While a module's dimension can be as wide as 15'-9", the ideal dimension is less, and the most inefficient module width would be below 12'-6".
Rule 4
Orient modules to minimize the number of modules to transport or saw box
on-site. Two modular orientations are:
Modules with Hallway are the most efficient because it minimizes on-site work and maximizes the module depth.
Modules Parallel to Hallway can produce building plans to reduce the number of modules. However, on-site work increases because hallways and stairwells need to be built, and create challenges connecting hallways built on site to modules as they are being set. In addition, building layouts that maximize module dimensions may be more challenging and create the need for saw-boxing on-site.
Rule 5
Maximize modular building elements to minimize on-site work. For example, stairwells and corridors can be constructed as modules. Building modular stairwells and hallways mitigates the need for scaffolding and other ingress/egress or life safety requirements, such as OSHA regulations during construction, as hallways and stairwells are built, and modules are stacked and set, floor-by-floor.
Rule 6
Consider the trade-offs, as well as building height impacts, of building a usable podium space, or unusable crawl space, upon which the modules are set, and through which modular infrastructure systems are run.
Rule 7
While considering transportation height limits, include the roof if possible, which keeps the top units weatherproof during installation reduces the amount of on-site roofing and insulation scope of work.
Now that you know the ins and outs of designing efficiently with modular, it's time to take the next step – contact us today and find out why Z Modular is The Only Way to Build®
Source:
Modular Construction – Multifamily residential development Type III and Type V Construction, Mercy Homes, pages 8-10
https://www.mercyhousing.org/file/modularconstruction.pdf