One Piece. All The Difference.
Precise Engineering
With tight tolerances (+0″, -1/16″), Z Block allows even stacking with an unmatched level of precision.
Standardized Processes
Z Block enables consistency and repeatability across the Z Modular system.
Scalable Design
Z Block's unique design makes building sizes and configurations nearly limitless.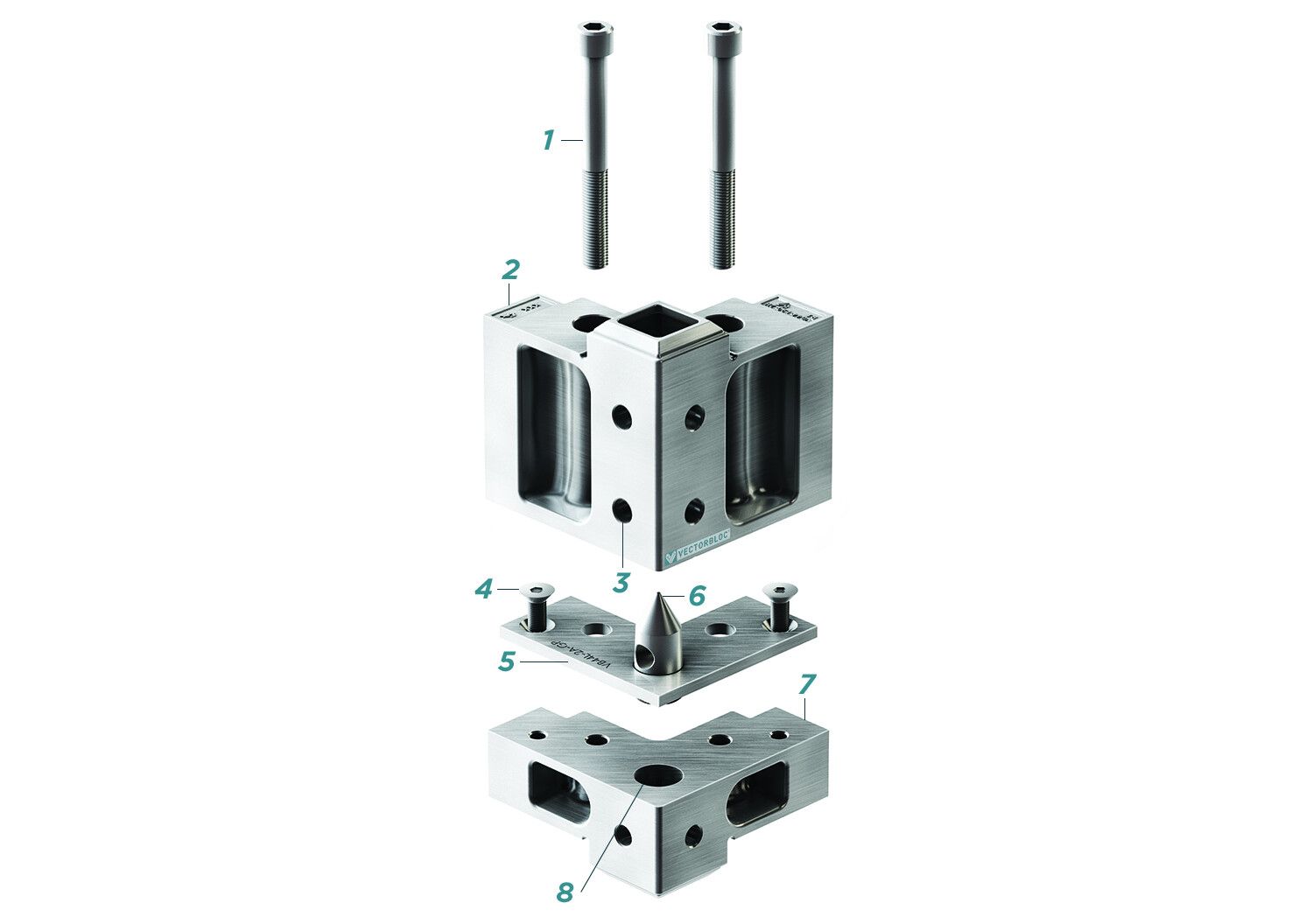 Z Block's Unique Design
Tension bolt
Lower Z Block
Accessory connection point
Gusset plate bolt
Gusset plate
Tapered locating, shear and hoisting pin
Upper Z Block
Threaded hole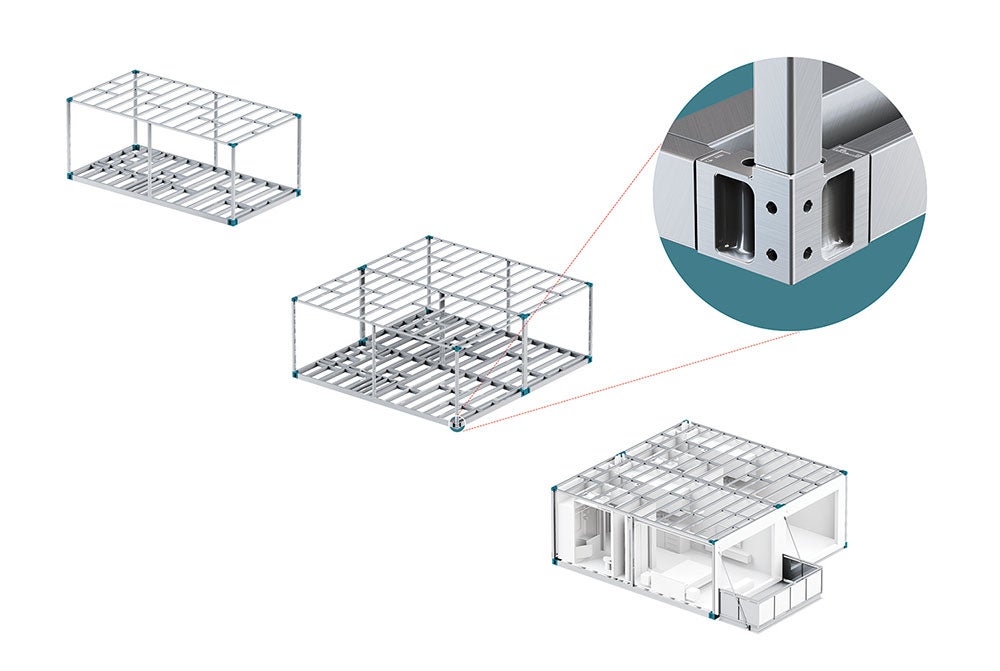 Z Block at Work
Z Block connects and anchors the corners and intersections of every Z Modular unit. As the cornerstone of each unit, Z Block gives Z Modular structures an unmatched level of strength.